31/01/2019 : What Does It Take To Build Strong Healthy Happy Relationship
What Does It Take To Build a Strong, Healthy and Happy Relationship?
Colchester
Essex (GB052)
Tel 2019-01-31
Categoria Events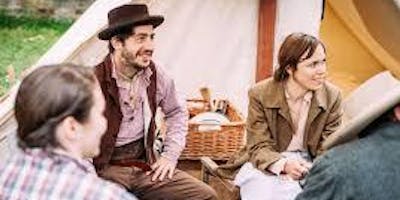 In school we learn many irrelevant things, yet no-one ever teaches what a healthy relationship looks like. Much less what it takes to create one.All couples have differences. As Dan Wile says "When you marry a person, you marry a particular set of problems". If you married someone else, you wouldn't have those problems, but you'd have different ones.Lust and the initial excitement of a relationship only last for so long. Then when differences emerge, the work of the relationship begins. Many couples talk of 'working' on their relationship, but what does that mean in reality?Join us for a discussion on what a healthy relationship looks like, how to create one or how to fix one.The aim of the Meetup is for an open, honest discussion, but not to come with an agenda to push on everyone else.
If you're happy to share experiences and issues we'll talk directly to them or you can talk more generally.Expect your opinions to be challenged, but kindly, in the spirit of getting to the truth, because none of us have a monopoly on the truth. The intention is that if we all openly look beyond our own biases and preconceived ideas we can come to a deeper understanding that we can take back to improve our existing relationships.There is no charge for the MeetUp. However, obviously we'll be in The Kings Arms and as we've been given a space the expectation is that we will all buy at least one drink each. I'll email out my mobile number before the MeetUp so you can be sure to find us. Hope you can join us.Disclaimer:Photographs may be taken at the event, and used by both The Relationship GPS project and our funders for marketing and auditing purposes.
If you have any questions about this, or prefer not to be featured, please let me know on the day or in advance of the meeting at:
[email protected]