31/01/2019 : Thorpe Businesses Get Social New Year Event Scotts Fish Chips
Thorpe Businesses Get Social - New Year Event at Scotts Fish & Chips!
York
North Yorkshire (GB103)
Tel 2019-01-31
Categoria Events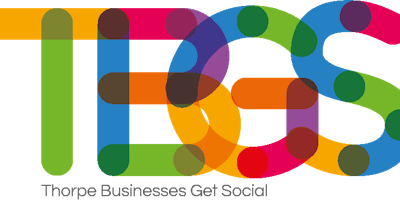 We have a new year treat for you this month -  Come along to TBGS hosted by Tony Webster - Owner of Scotts Fish & Chips and WayFinder Consultancy Services (www.wayfinder.uk.com)  Tony will chat to us all about the WayFinder services he offers to help SME's - he also works with the Leeds Enterprise Partnership (LEP) advising small businesses on how to develop and grow to reach their full potential. We will also be treated to a tour of the Scotts Fish & Chips restaurant and get to taste a selection of their delectable seafood delights. We can't wait. . THIS MONTH'S EVENT IS BEING HELD AT SCOTTS FISH & CHIPS, BILBROUGH TOP SERVICES, TADCASTER ROAD, YORK. There will be goody bags for everyone to put their business cards or leaflets in - get creative with these to make sure you stand out - everyone takes home a bag at the end of the evening.
We look forward to welcoming you. Melissa, Jo & Andy