31/01/2019 : Everything Menopause
Everything you need to know about the Menopause...
Basingstoke
Hampshire (GB061)
Tel 2019-01-31
Categoria Events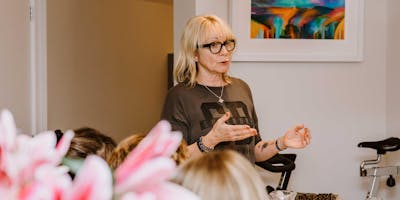 A one hour presentation for women approaching and experiencing the menopausal transition (40 - 60 years). Latest research underpins this factual presentation which will enable you to make informed choices and effectively manage your menopausal transition. This session is packed with information and advice, there will be opportunities to ask questions. Debbie is presenting this session in Basingstoke following numerous requests.
---
Everything you need to know about the Menopause... Basingstoke Hampshire thursday, January 31, 2019 - Events Basingstoke - EventsinUK.net
---