19/03/2019 : Evening Dunston Hall Norwich Retirement Tax Planning Seminar
Evening Dunston Hall, Norwich - Retirement & Tax Planning Seminar
Norwich
Norfolk (GB101)
Tel 2019-03-19
Categoria Events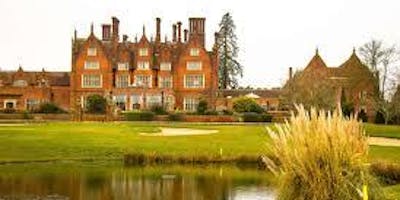 "A highly characterful, amusing and informative event. "  A free evening seminar to help people who wish to be better prepared for retirement or maximise the return and tax-efficiency of your investments. The financial choices you make today can have far-reaching consequences for the lifestyle you lead tomorrow. Whether you are trying to plan for your retirement or maximise the return and tax-efficiency of your investments is invaluable. This seminar will: Explain what the pension freedoms mean for you Identify the different options available to build up your pension fund Examine how to overcome any potential shortfall in your retirement funding Examine how you can pass your pension to loved ones Explain how to take full advantage of the tax reliefs and allowances available We will also cover in a narrative style, real life examples of people who: Deferred their state pension, and why Chose not to take their tax-free cash Were able to take more than 25% tax-free Used pensions flexibility to manage their tax Breached their Lifetime Allowance There are a wide range of ways to save capital to provide a comfortable retirement, which we will discuss.
What matters is understanding the strengths and benefits of each, forming a plan, and reviewing it. We are happy to take questions on the day. Speaker's Website www.jackrobertson.org.uk Regulatory Information Th value of an investment with St. James's Place will be directly linked to the performance of selected funds and may fall as well as rise. You may get back less than the amount you invest. Equities do not provide the security of capital associated with a deposit account with a bank or building society. The levels and bases of taxation and reliefs from taxation, can change at any time and are generally dependent on individual circumstances. The Jack Robertson Practice is a trading name of Jack Robertson and represents only St. James's Place Wealth Management plc (which is authorised and regulated by the Financial Conduct Authority) for the purpose of advising solely on the Group's wealth management products and services, more details of which are set out on the Group's website www.sjp.co.uk/about-st-james-place/our-business/our-products-and-services.
The 'St. James's Place Partnership' and the titles 'Partner' and 'Partner Practice' are marketing terms used to describe St. James's Place representatives.