19/02/2019 : Networking Works Milton Keynes Free Networking Workshop
Networking WORKS! - MILTON KEYNES - FREE Networking Workshop
Milton Keynes
Buckinghamshire (GB018)
Tel 2019-02-19
Categoria Events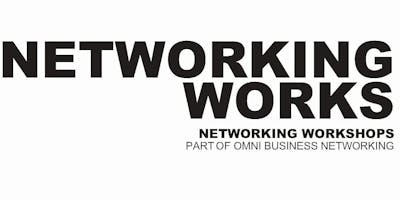 Networking works. Networking is a great way of finding new clients, build better relationships and find some fantastic suppliers. On top of this, provided you get networking right you will be able to find people who will be happy to promote your business and services to their clients and their customers.If you're not networking your business on a regular basis you are really missing out on some great sales and lead funnels for finding new business. If you would like to book into the Networking Breakfast meeting before please click HERE Let me ask you two questions Do you go networking and just find the results you're getting are just not quite right, and that you should be getting a little bit more from the time that you spend speaking to people at networking events? Or have you never been networking before, just don't know what it's about, feel a little exposed? If you've answered YES to any of these questions then this is definitely something for you.
As part of the Omni Network we offer FREE network training, and you dont have to be a member to attend. All we ask is that you attend the networking meeting before the workshop. The different subjectse Omni Network, we offer FREE NEtworking Works of th are as follows -    How to get beter results from Networking    60 Seconds Elevator Pitch - get more from your Elevator Pitch    1-2-1 Networking - Take it from Face to Face to online and beyond.    How to get more from your networking - What to do before and after.    More to follow....... For more info about the next workshop, please feel free to call John on 07898 870 870 If you would like to know more about our other events CLICK HERE PLEASE NOTE THE NETWORKING WORKSHOP IS FREE ONLY IF YOU ATTEND THE NETWORKING MEETING BEFORE.
You can book into the breakfast meeting before hand by CLICKING HERE PLACES BOOK FAST as space for the workshop is LIMITED to just 15 places......Reserve your place NOW. I can honestly say that Omni was the best networking experience I've ever had (regardless of the amazing number of referrals I received). I hope to see very soon.                                                                                                                             www.planetroast.com PLEASE NOTE: This event is free if you attend the networking event before the Workshop. The breakfast meeting starts at 07.30am and finiushes at 9.30. We will start the FREE networking workshop as soon as we can after the meeting.
For more info about the networking event please CLICK HERE