16/01/2019 : New Year Transform Life Business
New year - Transform your life or business in 2019!
Basingstoke
Hampshire (GB061)
Tel 2019-01-16
Categoria Events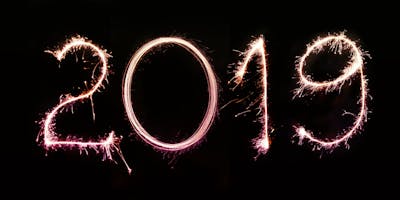 January is a perfect time to set new resolutions, goals and start new habits.  What's on your list to achieve in 2019? Better Health & Wellbeing? Increase Self-Confidence to speak in public? Improve Business Performance? Improve Personal Effectiveness? Change Career? Feel fulfilled and happier? Build new business relationships? If you answered yes to any of the above, this event is for you. We all know that sticking to a goal or new habits is really challenging. In this relaxed and engaging event, you will get an opportunity to think and talk about your 2019 personal or business goals. Faith Ruto will share proven SMART goals setting techniques that will help you achieve your goals faster.  You will leave this event with a clear action plan and an accountability mentor who will help you stay committed and focused during 2019.
Zig Ziglar said, "Success occurs when opportunity meets preparation." Tony Robbins said, "You cannot plan your day if you don't have a plan for your life." Event participants who attended our last lunch and learn series event on 'How to thrive during change' said this "Inspirational event" Simon - Perception Studios Founder "Great networking opportunity" Neal  - Best of Basingstoke Director Watch a post-event feedback video: https://www.facebook.com/Transformation21st/videos/1980909268831288/