15/04/2019 : How Economics Communicated Discussed
How can economics be better communicated and discussed?
Coventry
West Midlands (GB142)
Tel 2019-04-15
Categoria Events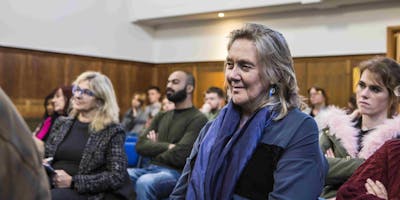 The Royal Economic Society Presents: How can economics be better communicated and discussed? The study of economics provides valuable knowledge into our society. Yet it is often referred to as the "dismal science" and criticised for its reliance on mathematical models and predictions. This public debate will consider how public engagement in economics can be encouraged to help to build a better understanding of our world. It will discuss how economics is taught and studied and how Economists engage and communicate. Chair: Professor Lord Nicholas Stern (RES President and IG Patel Professor of Economics and Government at the London School of Economics) Panellists:  Dr Arun Advani (Assistant Professor, University of Warwick)Professor Wendy Carlin (Professor of Economics, University College London)Professor Rachel Griffith (RES President Elect and Professor of Economics, Manchester)Martin Wolf (Chief Economist, Financial Times) About: RES Presents is our series of early evening events on topical issues open to the public.
It offers the opportunity to engage in an in-depth informative discussion and provides a platform to show how economics can provide insight into public policy. Each meeting will feature a panel of speakers plus a chair, with opening remarks from each speaker and then a general discussion and plenty of Q&A. Venue: OC 0.03, Oculus Lecture Theatre. University of Warwick. Coventry. CV4 7AL Map