13/02/2019 : Nlcbf Thematic Event Loneliness
NLCBF Thematic Event - Loneliness
Birmingham
West Midlands (GB142)
Tel 2019-02-13
Categoria Events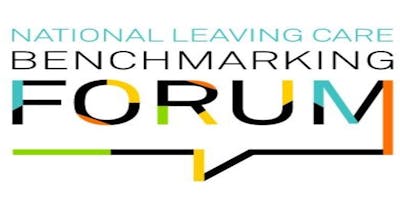 National Leaving Care Benchmarking Forum (NLCBF) Thematic Workshop -  Loneliness Registration will take place from 9.30am and the conference will start promptly at 10.00am. Event highlights Amaka Williams, Staying Close project manager from St Christophers Fellowship Input from YPBMF sharing experience and best practice and much more NLCBF membership covers the cost of one free place at the event and the purchase of up to 2 additional places at a member's price of £100 + VAT.   Non members can purchase places at a price of £225 + VAT. There are also TEN free places available for Care Leavers and Young People's Benchmarking Forum representatives which may include apprentices, participation workers, care ambassadors or active members of care leavers groups from NLCBF Members.  NLCBF members can book 1 place for a care leaver and the places are available on a first come first served basis.      All refreshments including registration, mid morning, lunch and afternoon tea/coffee and snacks are included Registration is open now until 6pm Friday 1st February 2019.  Please book your place ASAP.
  Not a member? Join now. Benefits of NLCBF membership include: a free place at three peer learning and development events for managers and at three one-day thematic event a dedicated website, benchmarking and enquiries service strong relationship links with DfE and Ofsted the opportunity for your care leavers to become involved in regular Young People's Benchmarking Forum (YPBMF) events sharing experiences from OFSTED inspections of leaving care services amongst member examples of good practice initiatives to replicate early warnings of policy updates and their implication for practice and much more. If you would like to know more about the benefits and costs of joining the forum, please contact
[email protected]
Getting to the venue The event will be held at The Studio, 7 Cannon Street, Birmingham, B2 5EP Please click http://studiovenues.co.uk/venues/birmingham/map-directions/ for a location map, directions and further travel information to help you with your journey.  The closest train stations are Birmingham New Street (within 5-10 minute walk) & Moor Street.
This website is a useful resource for planning your route from mainline railway stations As with most City Centre venues, parking can be a problem so we strongly recommend that driving is avoided where possible.There is parking within a 5-10 minute walk at The Bullring Centre Car Park, or at Digbeth Car Park. Where can I contact the organiser with any questions? Full delegate information will be sent at point of registration.  For further information please visit our website