12/11/2019 : Excellence Being Unique Venue
Excellence in Being a "Unique Venue"
Coventry
West Midlands (GB142)
Tel 2019-11-12
Categoria Events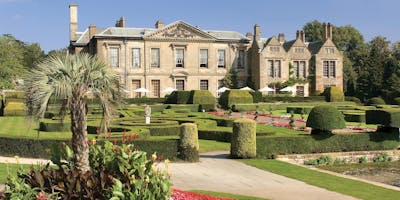 Overview What makes your product distinctive and how do you keep evolving to meet your customers' needs. Here we will learn how to understand customer behaviours, trends, technology and style to ensure you are achieving the most commercial value from your product. Target Audience Conference Managers, Revenue Managers, Commercial Managers, GM's Course Content Delegates will spend the day working through the different areas that we will cover: Customer behaviours, what has changed and what will happen in the future How is the meeting product changing, what do customers look for and how do they want to buy Emerging and established technologies that can support and enhance your product Interior layouts, styles and design for spaces to ensure you are truly unique How to commercially exploit these opportunities and differentiation strategies Trainer - Jim Cockell, RM Hospitality Experience Hotelier, Revenue Management & Pricing Consultant Jim is passionate about commercial revenue generation for all types of leisure, retail, transport and hospitality businesses.
He has a strong understanding of process, project management and technology that enable businesses to achieve targets faster and more efficiently. Owner of The Old Stocks Inn, Managing Director of RM Hospitality and Revenue Management Training Consultant. Terms and Conditions Cancellation by an Attendee Up to 4 weeks prior to the course - you can cancel your place on the course and your prepaid fees can be transferred to another course. Less than 4 weeks prior to the course - no refund, no transfer of fees to another course. Cancellation of a Course Unfortunately, there are times when it is necessary for us to cancel a course.  We may do this up to four weeks in advance of the course, if delegate numbers are not sufficient. If we cancel a course, we can transfer you to another course of your choice or refund you the course fee.
Please do not make non-refundable reservations for accommodation or travel to a course in advance of four weeks of the course date. If you have an queries regarding the course or if you wish to discuss our multiple delegate packages, please contact us on 07402 30 85 64 or
[email protected]