2/02/2019 : Rsopa Acting Company Presents Charlie The Chocolate Factory
RSOPA ACTING COMPANY PRESENTS: Charlie and The Chocolate Factory!
Worthing
Norfolk (GB101)
Tel 2019-02-02
Categoria Events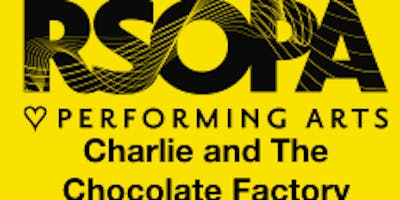 RSOPA Acting Company presents to you Richard George's adaptation of Roald Dahl's classic - CHARLIE AND THE CHOCOLATE FACTORY. Join Charlie, Veruca, Violet, Augustus and Mike on their once in a lifetime trip around the world famous Willy Wonka's chocolate factory. It is a trip that they will never forget.   Please note we have two fantastic casts of children performing. Please note which cast you wish to see and ensure you get tickets for that show.    2pm Show - TEAM PRODNOSE - Christian, Lucia, Tiana, Lian, Daniel 7pm Show - TEAM SLUGWORTH - Imi, Jazzy, Maia, Freddie, Daniel We cannot wait to welcome you to the chocolate factory.   PLEASE HAVE YOUR TICKET PRINTED AND WITH YOU WHEN YOU COME TO THE THEATRE.
---
RSOPA ACTING COMPANY PRESENTS: Charlie and The Chocolate Factory! Worthing Norfolk saturday, February 2, 2019 - Events Worthing - EventsinUK.net
---
More Events For You