1/03/2019 : System Leadership Lab Leadership Lab Session
System Leadership Lab (Leadership Lab session) - Mid and South Essex STP.
Colchester
Essex (GB052)
Tel 2019-03-01
Categoria Events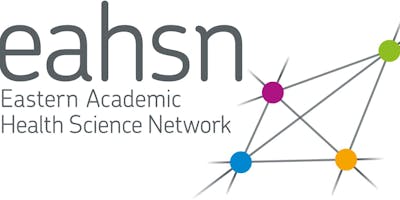 This programme is for Mid and South Essex STP Delivery groups.  Please note this booking is for all 3 dates in this programme*.  Dates are confirmed as: Friday 1 March 2019.    09:30 to 16:30 Friday 29 March 2019   09:30 to 13:00 Tuesday 23 April 2019  12:30 to 16:00 The System Leadership Lab programme created by Impact4Health comprises a full day interactive workshop tailored to the local context followed by two half day sessions to embed learning.* 1-day Systems Leadership Laboratory, tailored to the context and the locally-defined outcomes and deliverables.  The morning will involve the immersive system simulation and system contect of the STP Delivery Group and identify the priority areas for work in the follow-up sessions. 2 x follow up half days - based on priorities identified with the group, the focus will  be on applying learning to priority areas of work.  The aims of the work will  be maintaining momentum following the Lab simulation; embedding system leadership behaviours and awareness; influencing the culture and leadership of the STP delivery groups; sustaining and supporting commitments made at the Lab day.
The learning outcomes: To drive better outcomes by developing the capability of public service organisations to collaborate, innovate and lead. To provide bespoke development support to STP delivery groups and STP Boards. To broaden understanding of systems development approaches. To build trust beyond organisational boundaries with a focus upon providers and commissioners. To support delivery groups to feel more comfortable with ambiguity To support delivery groups and boards to balance day-to-day organisational pressure with the need to forge future-focussed strategic alliances. To support delivery groups to lead collaboratively with patient and communities, balancing a 'pace-setting' agenda with engagement and empowerment. * Whilst there is no programme cost for participants, each place represents a significant investment; therefore, to ensure maximum benefit from the programme, participants must commit to attending all 3 sessions and participate in an evaluation process.